144. Recent progress in flexible pressure sensors, Jing Li, Rongrong Bao, Juan Tao, Yiyao Peng and Caofeng Pan* Journal of Materials Chemistry C, Themed invited review, 2018, submitted.

143. Piezophototronic Effect for Enhanced Flexible MoS2/WSe2 Van der Waals Photodiode,Pei Lin, Laipan Zhu, Leijing Yang, Ding Li, Liang Xu, Caofeng Pan*, and Zhong Lin Wang* Advanced Functional Materials, 2018, accepted.

142. "Dynamic Regulating of Single-Mode-Lasingin ZnO Microcavity by Piezoelectric Effect",JunfengLu†,‡, Zheng Yang†,‡, Fangtao Li†, Mingming Jiang┴, Yufei Zhang†, Junlu Sun†,Guofeng Hu†,‡, Qian Xu†,‡, Chunxiang Xuǀ,, Caofeng Pan†,‡,, Zhong Lin Wang†,‡,ǁ,*,Light: Science & Applications, submitted
141. "ZnO nanowire based CIGS solar cell and its efficiency enhancement by the piezo-phototronic effect" Shuang Qiaoa,b, Jihong Liub, Guangsheng Fub, Kailiang Rena,c,d*, Zhiqiang Lib,*, Shufang Wangb,* and Caofeng Pana,c,d,e *, Nano Energy, 2018, 49, 508. [PDF全文]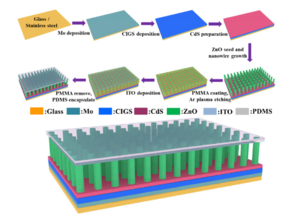 140. "In2O3 Nanowires Field-Effect Transistors with Sub-60 mV/dec Subthreshold Swing Stemming from Negative Capacitance and their Logic Applications", Qian Xu1,2,3, Xingqiang Liu1, Bensong Wan1, Zheng Yang1,2,3, Fangtao Li1, Junfeng Lu1, GuoFeng Hu1, and Caofeng Pan*,1,2,3 ACS Nano, 2018, submitted

139. "The exploration of carrier behavior in the inverted mixed perovskite single crystal solar cells" Yuan Huanga, Yu Zhanga, Junlu Sunb , Xiaoge Wangc, Junliang Sunc, Qi chend, Caofeng Pan*b , and Huanping Zhou*a Advanced Materials Interfaces, 2018, 1800224. [PDF全文]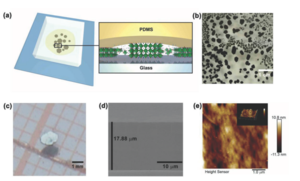 138. Progress in piezotronic and piezo-phototronic effect of two-dimensional materials, Yiyao Peng, Miaoling Que, Juan Tao, Xiandi Wang, Junfeng Lu, Guofeng Hu, Bensong Wan, Qian Xv and Caofeng Pan*, 2D Mater, invited review, submitted

137. Large and Ultra-Stable All-Inorganic CsPbBr3 Monocrystalline Films: Low-Temperature Growth and Application for High-Performance Photodetectors, Zheng Yang, Qian Xu, Xiandi Wang, Junfeng Lu, Hui Wang, Fangtao Li, Li Zhang, Guofeng Hu, and Caofeng Pan*, Advanced Materials, submitted
136. "Piezoelectric polyacrylonitrile nanofiber film based dual-function self-powered flexible sensor" Zhao, Gengrui; Zhang, Xiaodi; Cui, Xin; Wang, Shu; Liu, Zhirong; Deng, Lin; Qi, Anhui; Qiao, Xiran; Li, Lijie; Pan, Caofeng; Zhang, Yan; Li, Linlin, ACS Applied Materials & Interfaces, 2018, 10, 15855−15863. [PDF全文]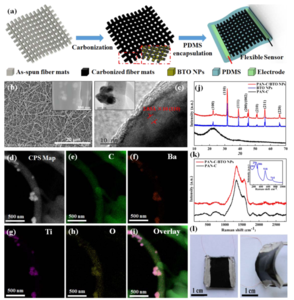 135. "High Br- content CsPb(ClyBr1-y)3 perovskite nanocrystals with strong Mn2+ emission through diverse cation/anion exchange engineering" Li, Fei; Xia, Zhiguo; Pan, Caofeng; Gong, Yue; Gu, Lin; Liu, Quanlin; Zhang, Jin, ACS Applied Materials & Interfaces, 2018, 10, 11739–11746. [PDF全文]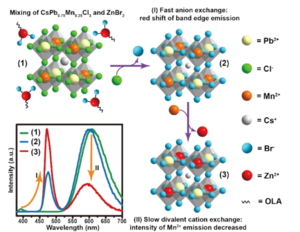 134. "Controlled fabrication, lasing behavior and excitonic recombination dynamics in single crystal CH3NH3PbBr3 perovskite cuboids" Fangtao Li,a,b† Junfeng Lu,b,c† Qinglin Zhang,d† Dengfeng Peng,e Zheng Yang,b,c Qian Xu,b,c Caofeng Pan,*b,c,e Anlian Pan,*d Tianfeng Li*b,f and Rongming Wang*a, Advanced Functional Materials, 2018, submitted.
133. "Printable Skin Driven Mechanoluminescence Devices via Nano-Doped Matrix Modification" Xin Qian, Zheren Cai, Meng Su, Fengyu Li,* Wei Fang, Yudong Li, Xue Zhou, Qunyang Li, Xiqiao Feng, Wenbo Li, Xiaotian Hu, Xiandi Wang, Caofeng Pan and Yanlin Song*, Advanced Materials, 018, 1800291.[PDF全文]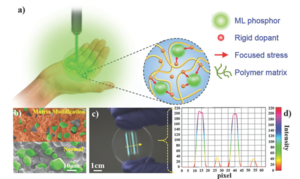 132. "Piezotronic Effect Tuning on ZnO Microwire WGM Lasing Mode", Junfeng Lu†,‡, Chunxiang Xuǀ,*, Fangtao Li†, Zheng Yang†,‡, Xiaoyi Li†, Miaoling Que†,‡, Yiyao Peng†,‡, Caofeng Pan†,‡, , Zhong Lin Wang†,‡,ǁ,*, Nature Photonics, 2017 submitted

131. "MoS2 Negative Capacitance Field Effect Transistors with Subthreshold Swing below the Physics Limit" Xingqiang Liu1,2,3‡, Renrong Liang4‡, Guoyun Gao1‡, Caofeng Pan1,2,*, Qian Xu1, Chunsheng Jiang4, Jun Luo5, Xuming Zou3, Zhenyu Yang3, Lei Liao3* and Zhong Lin Wang1,2,6*, Advanced Materials, 20182018, 1800932.[PDF全文]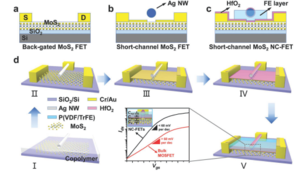 130. "Vertical layered MoS2/Si heterojunction for ultrahigh and ultrafast photoresponse photodetector", Shuang Qiao, Ridong Cong, Jihong Liu, Baolai Liang, Guangsheng Fu1, Shufang Wang,Wei Yu*, Kailiang Ren*, and Caofeng Pan*, Journal of Materials Chemistry C, 10.1039/C7TC05896A. [PDF全文]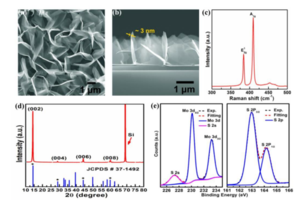 129."Piezophototronic effect enhanced photoresponse of the flexible CIGS heterojunction photodetectors" Shuang Qiao, Jihong Liu, Xiaona Niu, Baolai Liang, Guangsheng Fu, Zhiqiang Li*, Shufang Wang*, Kailiang Ren* and Caofeng Pan*, Advnced Functional Materials 2018, 28, 1707311.[PDF全文]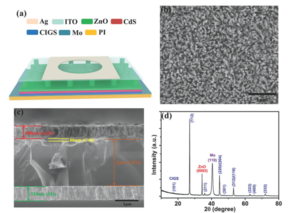 128. "Networks of High Performance Triboelectric Nanogenerators Based on Liquid-Solid Interface Contact Electrification for Harvesting Low-Frequency Blue Energy", Xiaoyi Li,1, 3 Juan Tao,1 Xiandi Wang,1 Jing Zhu,3* Caofeng Pan,1* and Zhong Lin Wang1,2*, Advanced Energy Materials, 2018, 1800705.[PDF全文]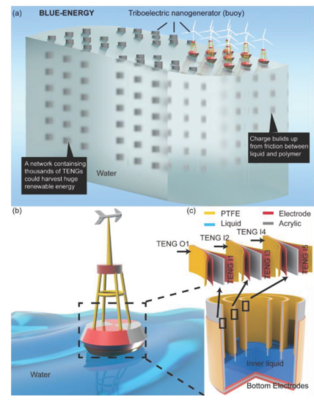 127. "Piezo-phototronic Effect Modulated Deep UV Photodetector Based on ZnO-Ga2O3 Heterojuction Microwire", Mengxiao Chen, Bin Zhao, Guofeng Hu, Xiaosheng Fang*, Hui Wang*, Lei Wang, Jun Luo, Xun Han, Xiandi Wang, Caofeng Pan* and Zhong Lin Wang*, Advanced Function Materials, Adv. Funct. Mater. 2018, 1706379.[PDF全文]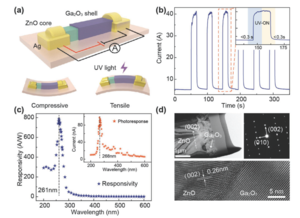 126. "Skin inspired Highly Stretchable and Conformable Matrix Networks for Multifunctional Sensing" Qilin Hua, Junlu Sun, Haitao Liu, Rongrong Bao, Ruomeng Yu, Junyi Zhai, Caofeng Pan, and Zhong Lin Wang, Nature Communications, 2018,9. [PDF全文]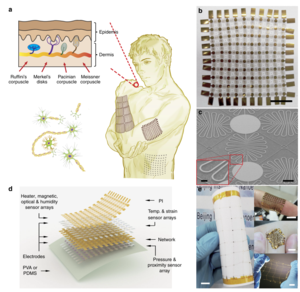 125. "Tunable tribotronic dualgate logic device based on MoS2 and black phosphorus transistors" Guoyun Gao, Bensong Wan, Xingqiang Liu, Xiaonian Yang, Longfei Wang, Qijun Sun1, Caofeng Pan, Zhonglin Wang, Advanced Materials, 2017,1705088. [PDF全文]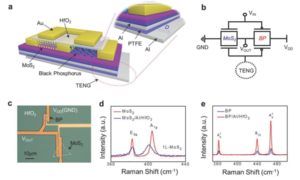 124. "Highly Stretchable Transparent Selfpowered Triboelectric Tactile Sensor with Metallized Nanofibers for Wearable Electronics", Xiandi Wang+, Yufei Zhang+, Xiaojia Zhang, Zhihao Huo, Xiaoyi Li, Miaoling Que, Zhengchun Peng*, Hui Wang*, Caofeng Pan*, Advanced Materials, 2017, 1706738. [PDF全文]